Under new leadership, Wieden+Kennedy Tokyo bolsters creative roster.
Wieden+Kennedy has new creative leadership in it's Tokyo office. Scott Dungate, a W+K veteran, was appointed Executive Creative Director in late 2019 to lead the agency alongside Managing Director Ryan Fisher.
Born in Australia, Dungate's tenure at W+K began in the Shanghai office in 2006, as the agency was just getting established in China. He then transferred to W+K London, where he created some of the agency's most famous work for brands including Nike, Honda, Sainsburys, Lurpak butter, Brown Foreman, Three, Nokia, Warner Brothers and Niantic. His work has earned him top awards and industry accolades, including being named one of Fast Company's Most Creative People in Business in 2015. As well as creative direction, Scott also directs, his latest work being for Khruangbin's So We Won't Forget, shot in Japan.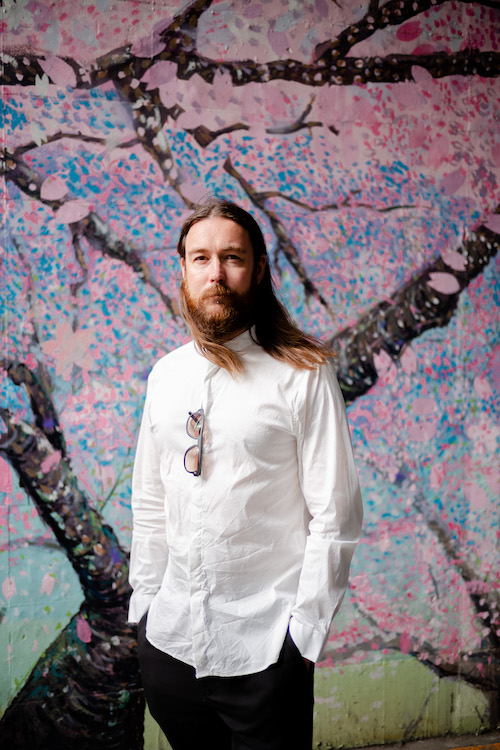 'Tokyo is a very special place in the world, and it's a huge honour to work for the people of this office. 2020 has turned out to be a very challenging year, certainly an interesting time to take the creative helm of an office, but there will also be some big positives that will come from the disruption. At W+K Tokyo, we want to create a place where we produce well crafted work that matters to the world. In an increasingly noisy environment, we want to make our partners stand out and be famous for something.'

- Scott Dungate, Executive Creative Director W+K Tokyo
'As a creative, Scott makes memorable work that has lasting impact for brands. As a leader, his agility and optimism builds creative confidence. Scott makes the impossible, possible, and we are so happy he is part of the leadership team at W+K'.
- Colleen DeCourcy, Global President W+K.
Kyoko worked at Dentsu, working on many lauded projects, including the 'Sound of Honda / Ayrton Senna 1989' and 'dots by internavi' for Honda. With her background in engineering and computer science, she works extensively with her clients' engineers and developers, to unveil their technology and to tell the story from the heart of the product with digital and interactive execution. Notable projects she has worked on include 'The Space Hangout' for JAXA. She has also worked on product design for space probes for 'HAKUTO', as well as interesting art collaborations, such as 'BOUM! BOUM! BOUM!' for Shingo Katori (Japanese Actor/Artist). Kyoko has sat on many industry events, like D&AD and Cannes Lions, and is a strong female leader in a field often dominated by men.
Curro, originally hailing from Spain, joined WK Tokyo via 72 and Sunny Amsterdam, where he worked on some of the world's biggest brands, such as Samsung, Google, Carlsberg, Coca-Cola, ING, William Hill, Vodafone and Audi. More recently, he ran the adidas global account, developing projects such as the football World Cup campaign featuring 56 celebrities around the world for key global markets including Asia. With a background in interactive art direction, Curro also has a keen eye for photography and cinematography which show forth a high aesthetics standard in his work.
Kerli has joined the Tokyo management team via the Portland, Amsterdam and Shanghai offices in W+K, 72andSunny Amsterdam, anomaly Berlin, and also Beats by Dr. Dre. In 2008, she set up the content department at W+K Shanghai developing in-house capabilities combining content creation from production, tech development, social network management and activations. Having a host of experiences internationally in traditional and non-traditional creative projects, she has worked with the stars like Kobe Bryant, Lebron James, Serena Williams, ASAP Rocky, Rihanna, DOK2, just to name a few for various clients like Nike, Samsung, Coca-Cola, adidas, Chrysler/Fiat, Smirnoff. With her leadership and world class expertise we are looking towards expanding our production and in house capabilities.
On top of these hires, Scott has also brought in Nedal Ahmed, a senior writer, from 72andSunny, Yuji Takahashi, a copywriter from KAYAC which is a Japanese creative company, Sohyun An, a Korean copywriter from Cheil in Seoul.
'Creating work that creates fame for our partners and is effective in building their business is critical, especially in these times. As we enter a new era for our industry, having strong, smart and innovative creative leadership and an agile ability to bring our ideas to life, is key to creating work that customers, fans and communities are craving. We are excited to welcome Scott and an amazing roster of new talent to W+K Tokyo and are looking forward to the future together.' - Ryan Fisher, Managing Director